Renderings by Dynaship Yacht Design have shown the Nautilus 650 MY2023 'Black Whale' edition, a brand-new 68.3-meter explorer yacht concept. In order to achieve the highest standards for the Ice Class hull, the eco-friendly superyacht was developed in collaboration with experts from a variety of sectors connected to exploration and Antarctic missions. It is designed to withstand any sea conditions.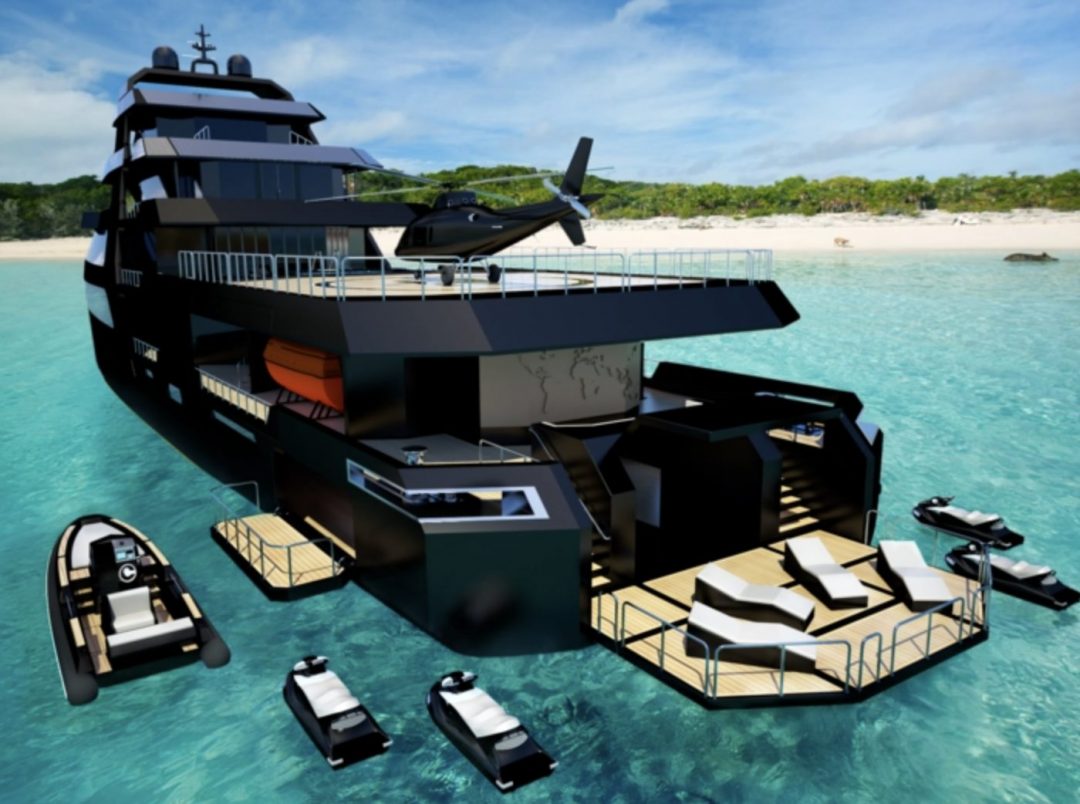 The concept of the explorer yacht was developed to provide a high level of comfort while emphasizing the yacht's capabilities as an oceanographic vessel fitted with different, occasionally disregarded safety features. Due to the potential of extreme latitude, this design for an explorer sailing vessel would not have any openings in the ship's bow.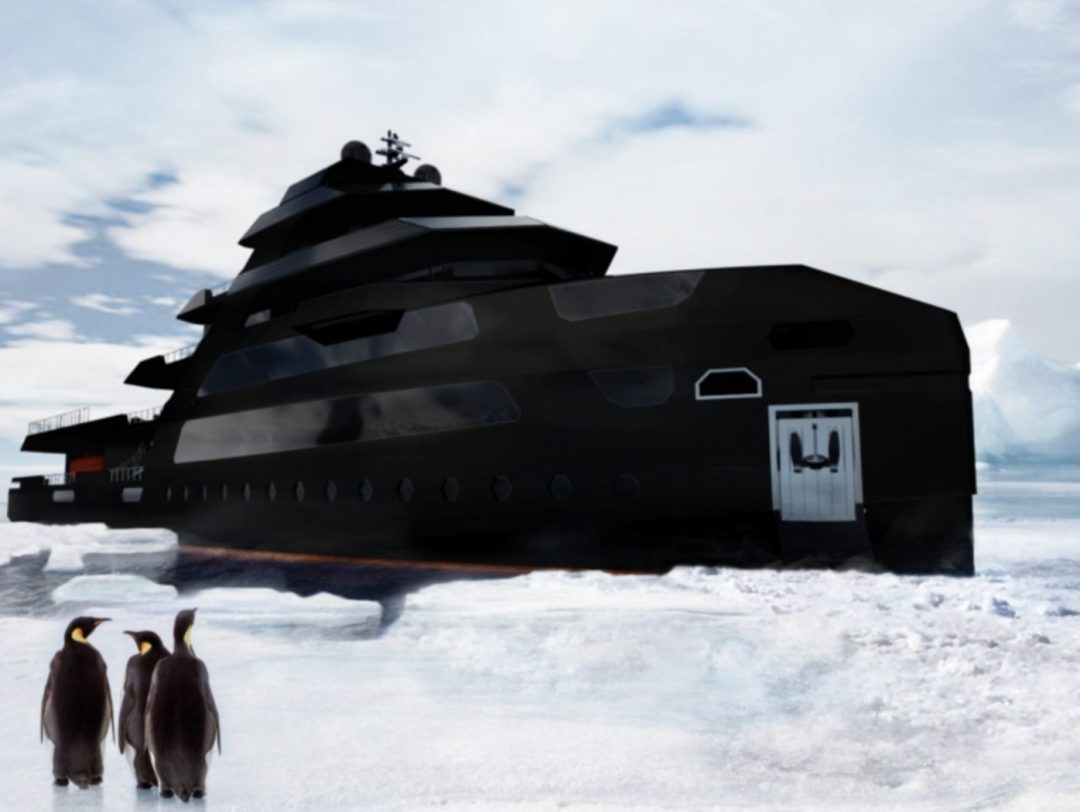 The revolutionary explorer yacht design also offers a 3,500 kg maximum weight capacity for two safety boats, a helicopter pad, and the vessel itself. The architectural proposal also includes a submersible, a dive support vessel, one tender, three motorized inflatables, and four Waverunners to provide guests access to even the shallowest waters.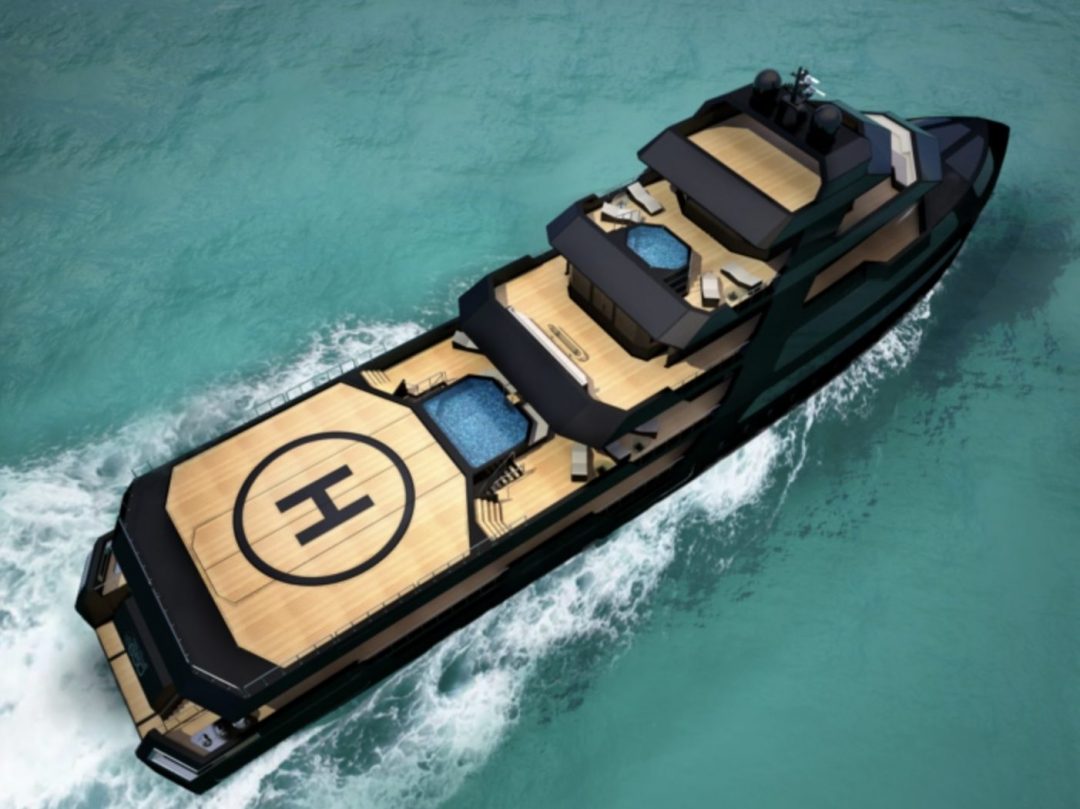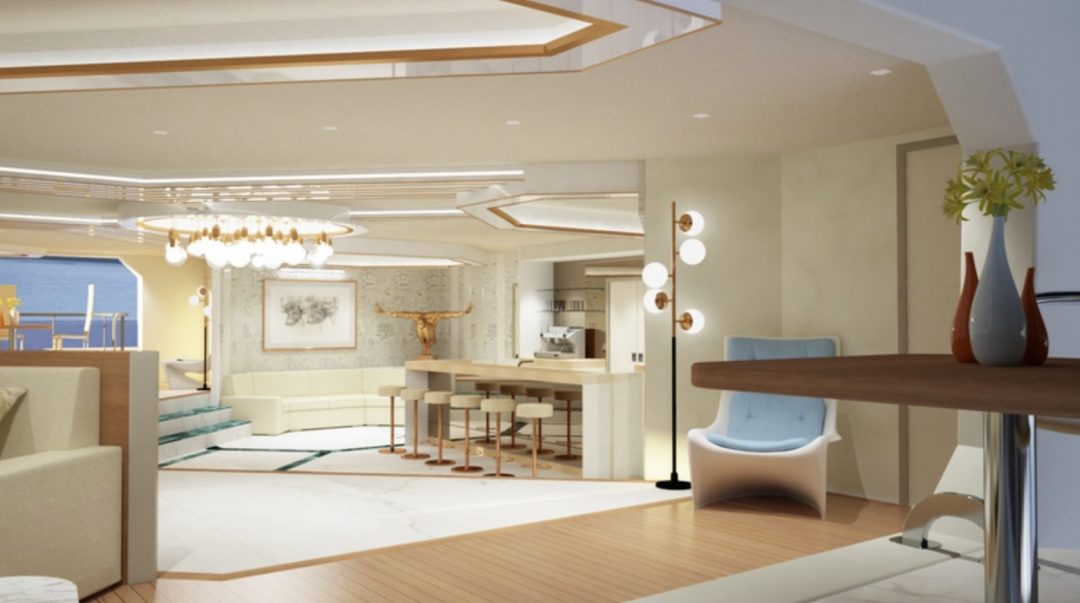 The owner's apartment is located in the bow portion of the Nautilus 650, explorer yacht MY2023, and it has a private large swimming pool on a secluded deck with the best views from the Amazon to Antarctica. The Nautilus 650 can accommodate up to 12 guests in 5 VIP rooms.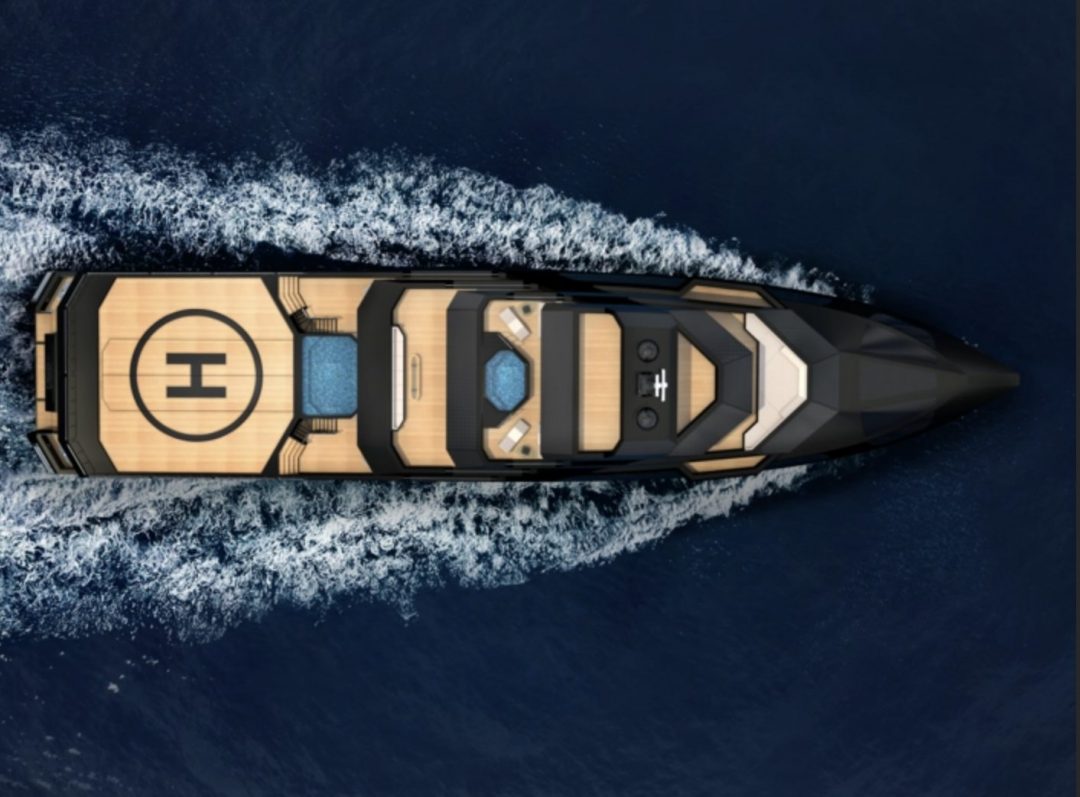 The remaining five VIP rooms are directly below the owner's suite. On the lower deck are eleven staff quarters with a total of 18 beds. The unconventional configuration of this vessel differs from the conventional yacht design in terms of its usefulness for exploration.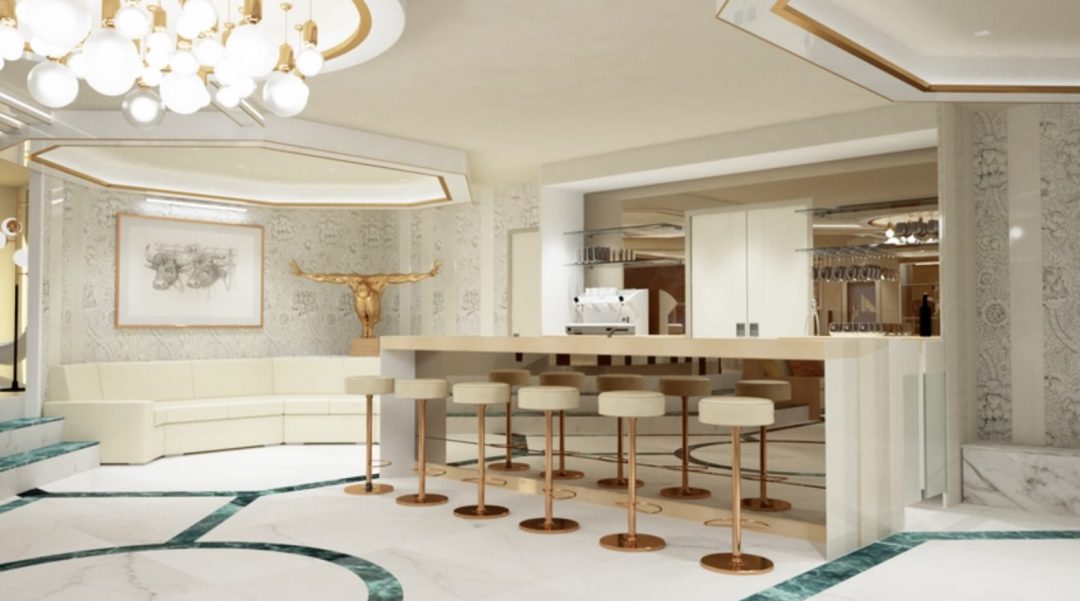 This idea design for an explorer's vessel is adaptable as evidenced by the movable interior and outside spaces. The crew can adapt the several dining areas and decks to changing weather conditions thanks to the ship's central stairway, which connects all of the living quarters.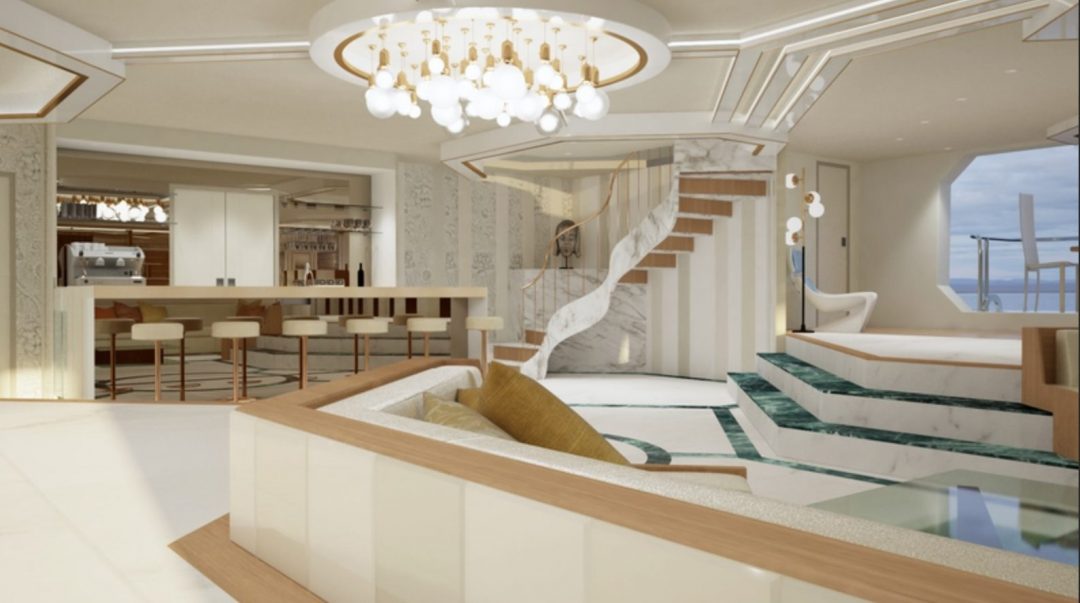 The saloon and living areas are covered in beautiful white marble with gold accents to create an opulent yet inviting atmosphere. Natural stones and materials have been incorporated into the interior renderings, with reflected emerald stone encasing the elevated staircases in the public area and framing the room's boundaries to emphasize a salient point.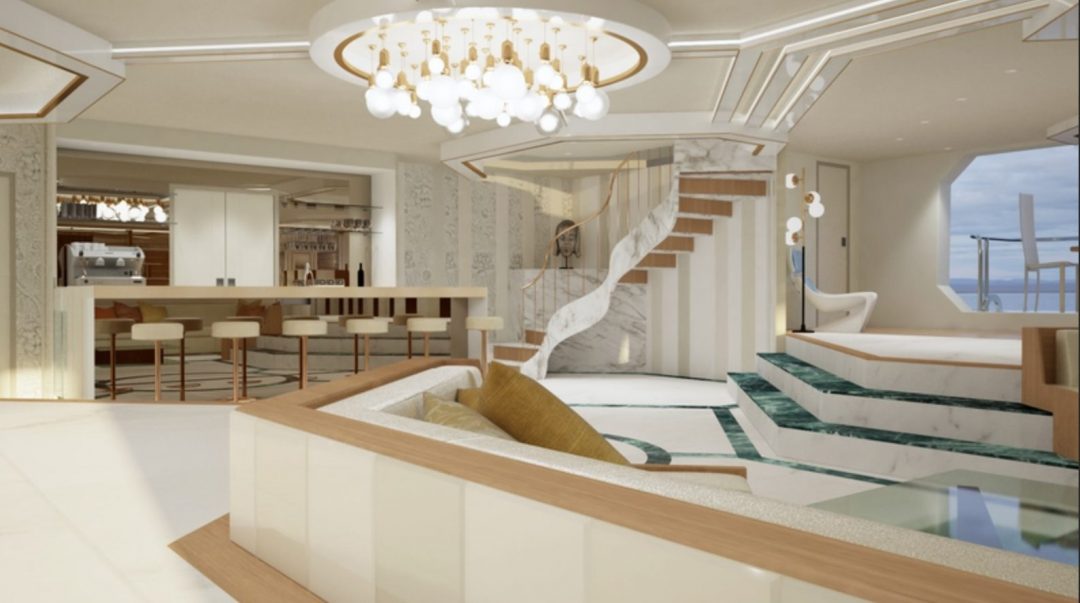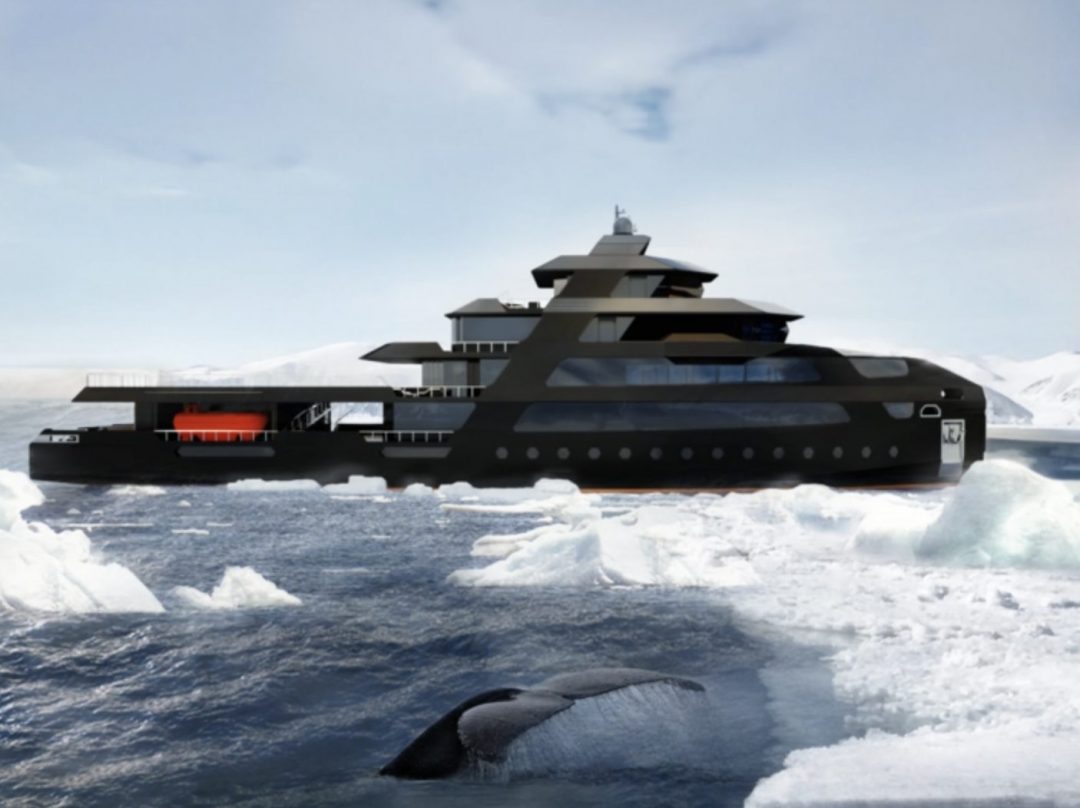 The Nautilus 650, MY2023 yacht concept was designed to be an explorer while also respecting and protecting the places she visits. She makes use of electric pods that are certified to operate in challenging conditions and are powered by low emission generators, making them qualified for the low environmental impact category. The Nautilus 650 is anticipated to cruise at 15 knots and reach a top speed of 17 knots.