Car Collection of Portuguese Footballer Cristiano Ronaldo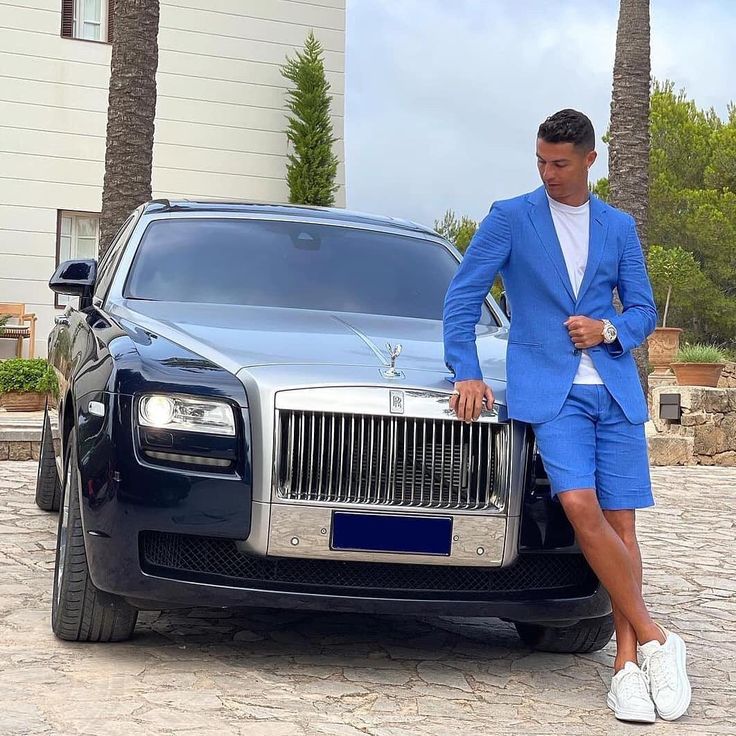 The next-level Cristiano Ronaldo Car Collection consists of over 17 amazing automobiles and trucks. Portuguese football player Cristiano Ronaldo dos Santos Aveiro is 37 years old. He has the most Instagram followers, with over 465 million, making him incredibly popular and successful around the world.
CR7 has a great affinity for automobiles and once declared Rolls Royce as his preferred manufacturer. When it comes to riches, Cristiano Ronaldo's estimated net worth is above $500 million dollars, which is on another level. So let's take a look at Cristiano Ronaldo's legendary car collection.
1. McLaren Senna
It's Cristiano's McLaren Senna. He purchased this incredible supercar in Silver with Red accents in 2019. Senna is limited to 500 units, and Ronaldo is one of the celebrity owners of this unique supercar. Senna is driven by a 4.0L Twin-Turbocharged V8 engine that generates 789 HP/800 PS of power and 800 lb-ft of torque. The price of this stunning supercar is estimated to be one million dollars.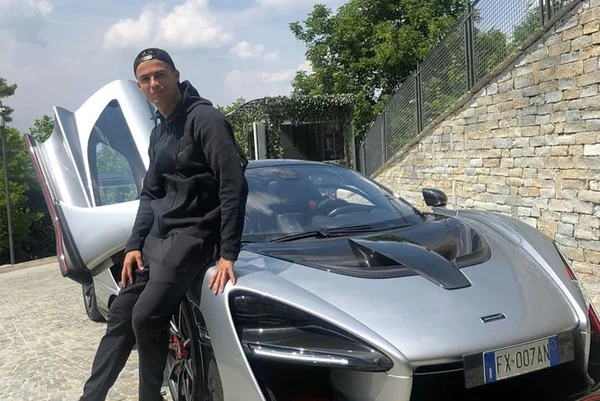 2. Bugatti Chiron
The Bugatti Chiron is one of Cristiano Ronaldo's most outrageous supercars. The 8.0L Quad-Turbocharged W16 Engine mated to a 7-Speed Transmission powers this spectacular supercar. This potent vehicle can reach a high speed of 420 KMPH and accelerate from 0 to 60 mph in 2.4 seconds thanks to its 1479 HP and 1600 NM of torque. The cost of this Bugatti is $3 million dollars.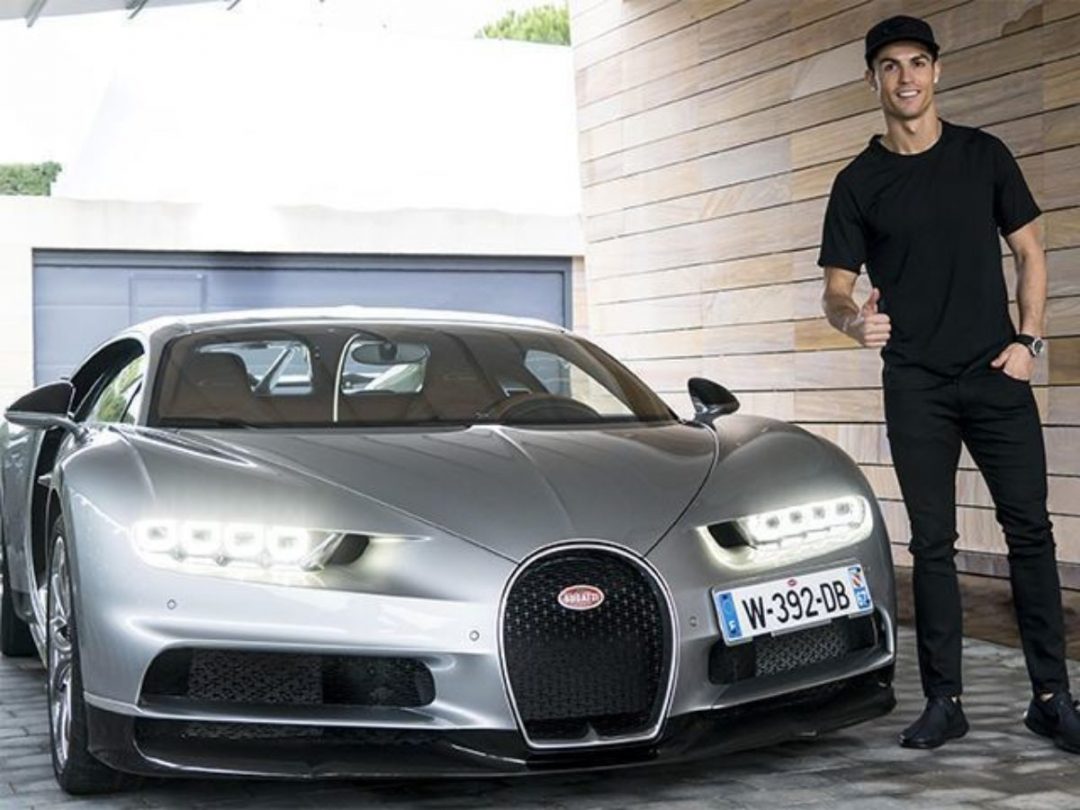 3. Bugatti Veyron
Ronaldo's garage houses a Bugatti Veyron Super Sport. The 8.0L Quad-Turbocharged W16 Engine in this Bugatti Veyron Super Sport develops 1183 horsepower and 1499 NM of torque. The price of this Bugatti is $2.4 million dollars.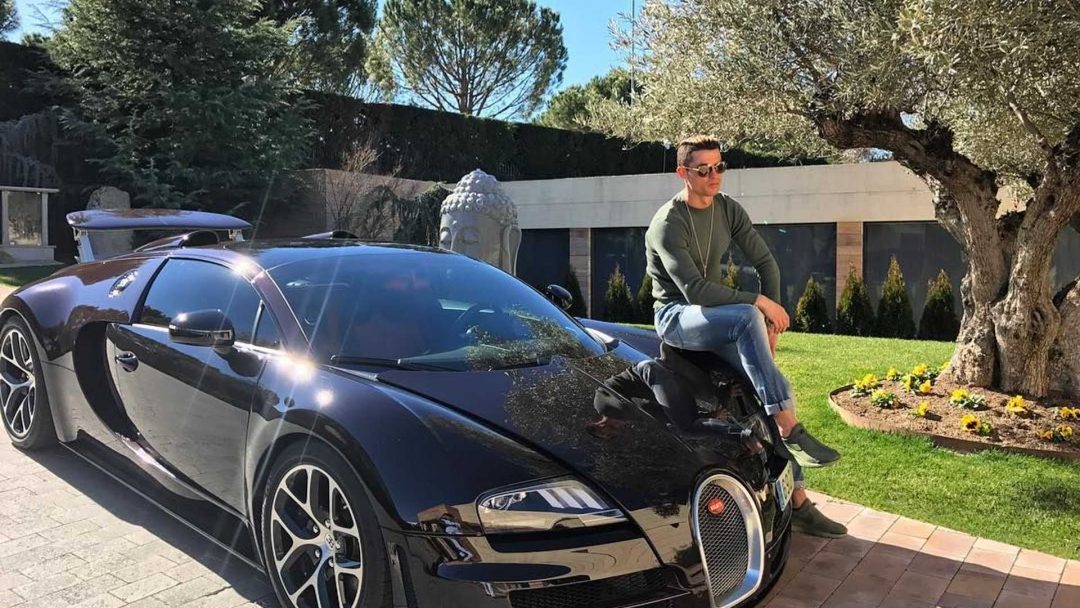 4. Bugatti Centodieci
This is the most incredible and uncommon Supercar in Cristiano Ronaldo's collection. This beast was produced by Bugatti in only 10 units, one of which resides in CR7's garage. The Centodieci has a staggering price tag of $8.9 million dollars. This Bugatti is equipped with the same 8.0L Quad-Turbocharge W16 Engine that generates 1600 PS at 7000 RPM. Centodieci is deranged.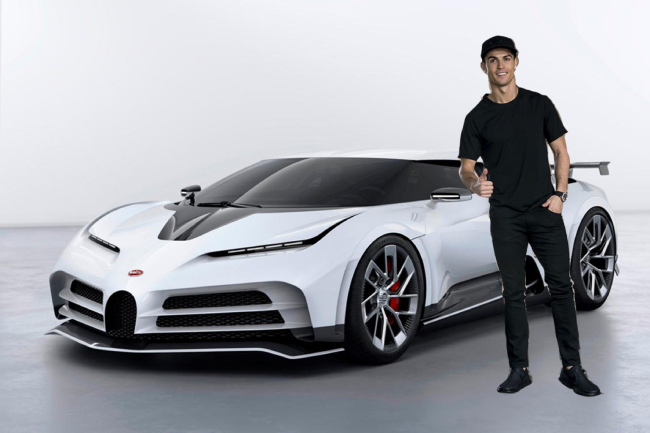 5. Ferrari F12 TDF
The Ferrari F12 TDF is also a supercar with a limited production run of 799 units, and it resides in Ronaldo's garage. Ronaldo is a Ferrari enthusiast in addition to a Bugatti enthusiast, which explains why he has Ferrari 599 GTO in his garage. The F12 TDF has a price tag of $621,600, which is quite reasonable for a limited-run Ferrari.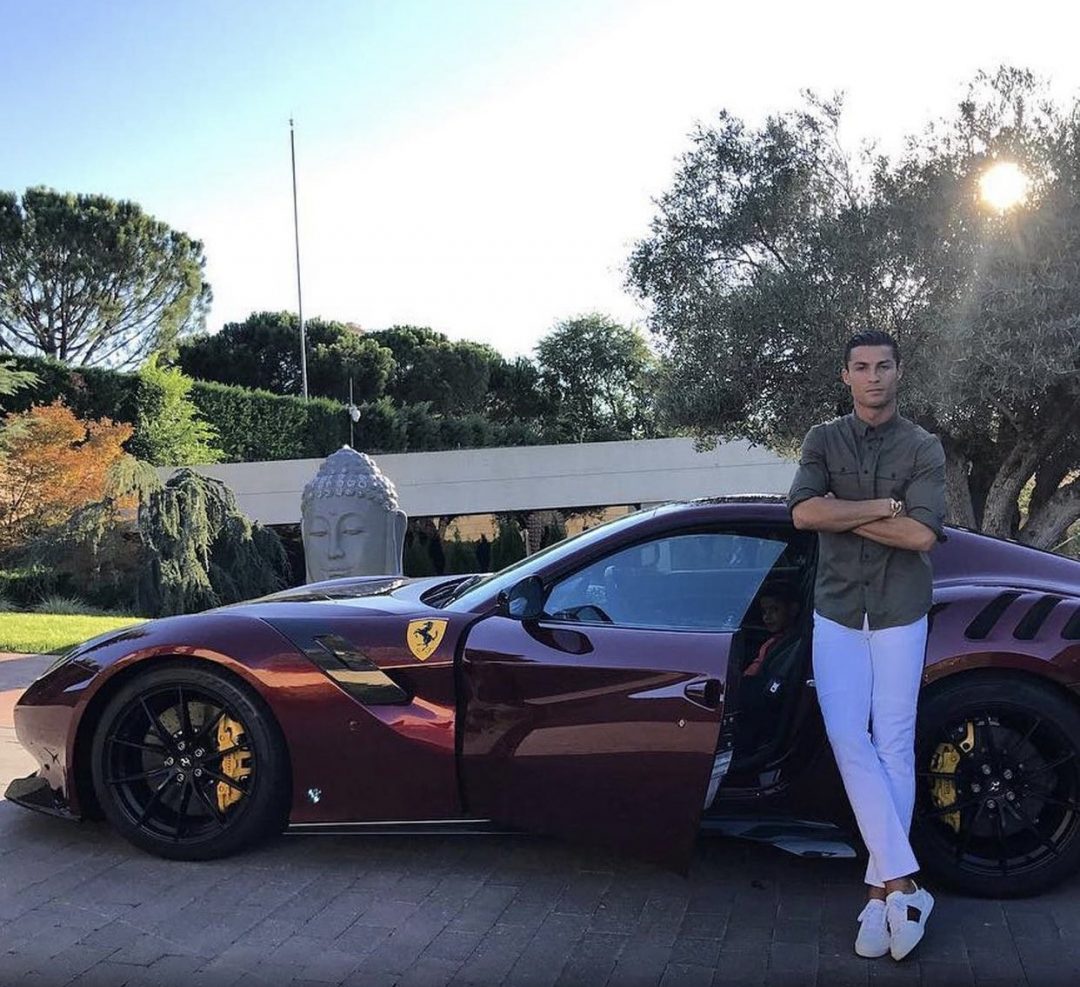 6. Ferrari 599 GTO
This Ferrari is equipped with a 6.0 L (5,999 cc) Tipo F140 C V12 engine that generates a maximum power output of 612 hp. It was the fastest Ferrari ever produced at the time, with a claimed acceleration of 0–62 mph in less than 3.3 seconds and a peak speed of more than 208 mph. This automobile can be purchased for $410,000.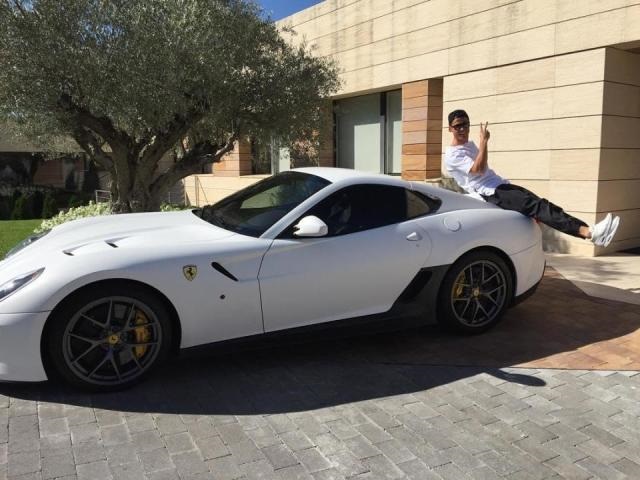 7. Rolls Royce Cullinan
This exquisite Rolls Royce Cullinan is among the impressive SUVs that Ronaldo owns. Cullinan is propelled by a 6.7L Twin-Turbocharge V12 Engine that generates 563 horsepower and 850 foot-pounds of torque. With a starting price of $330,000, this is one of the world's most expensive SUVs.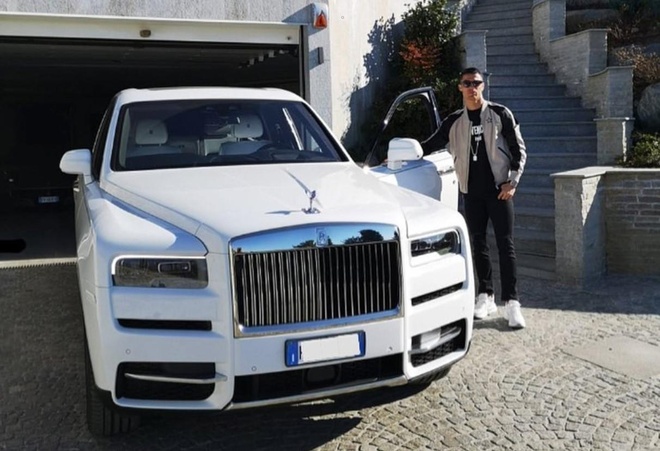 8. Rolls Royce Phantom Drophead Coupe
Once again, Ronaldo's garage is home to a Rolls Royce Phantom, which is often considered to be among the most expensive luxury cars currently available. In 2009, he shells out close to half a million dollars for this Rolls Royce.

9. Lamborghini Aventador
Almost every celebrity owns a Lamborghini Aventador because of its incredible untamed looks and insanely potent engine. So Ronaldo do so, he has an Aventador in black color. This Lamborghini is powered by a 6.5-liter naturally aspirated V12 engine and costs nearly $393,695.